UX Audits – A Project Manager's Best Friend
When starting a new project, we almost always open with a UX Audit. Why? A UX Audit is the perfect way to assess the actual state of a product to identify problem areas. This way, we can focus on the crucial elements.
A UX Audit can be conducted regardless of a product or service's maturity. We've done them for a wide variety of clients – from mobile apps that are only a sketch on a napkin or non-tangible service-solutions, to existing B2B software or desktop web-apps. No matter the product or industry, the outcome is always a list of quick product improvements and strategic recommendations.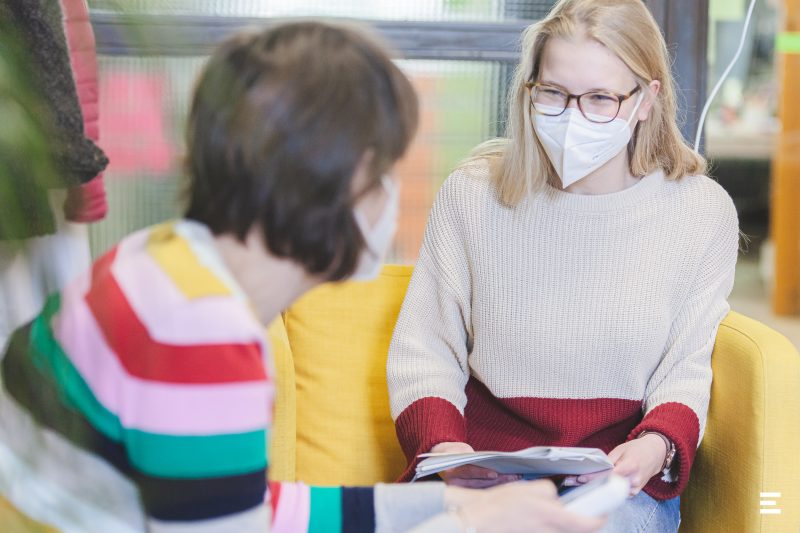 Background and Challenge
UX Audits are a low-threshold solution to start using design thinking and experience the impactful results that come with the human-centered design process.
Nevertheless, we have learned that starting UX Audits is the main hurdle. Clients are unsure if the actual state of their idea or product fits a UX Audit, and worry about stalling development.
We are here to say, you are always ready! Getting not only expert but real customer feedback, together with a UX benchmark analysis, creates a basis on which you can build UI decisions, concept iteration, and strategy enhancements. In conclusion, your product team can make better, faster decisions, and your customers get a compelling experience.
Process
While no two audits will be the same, through our years of expertise, we have developed a general structure that ensures we generate actionable insights as soon as possible.
On-Boarding
We set the ground and connect our teams so that we can collaborate as seamlessly as possible.
Goals and Questions
We explore what questions or problems are already known, and define avenues to uncover new ones. This helps the entire project team to narrow in on several key goals that we can all orient towards.
Data Collection
This is the meat and potatoes of the UX Audit. With our prep work done, we can go out and collect data. The methods can vary from completely in-house heuristic reviews, to collaborative workshop, to in-depth user tests or interviews – the questions dictate the type of data we need, which in turn dictates the appropriate methodology.
Collate and Analyze
While data collection is the core of the audit, it is only as successful as the actionable insights it generates. In order to make decisions based on the data, it needs to be collated and analyzed, the key findings distilled, so that it can be easily digested and shared.
Next Steps
Finally, we come to the most exciting part of the audit. We've done the research and pulled out the most important findings. Now it's time to get to work. While you start putting quick fixes and recommendations into practice, together we develop action plans, feature prioritization, and roadmaps to ensure that the gathered data has the best possible impact beyond conducting the UX Audit.
Outcome
You've heard enough about what we do, how we do it, and what you get out of it – let's show you how it works in real life!
Together with Wüstenrot, we conducted two audits of their app – the first round when it was only wireframes, the second half-way to launch. By taking their users' experience seriously and placing them at the heart of their product development, their banking app became one of the top 20 finance apps in the app store!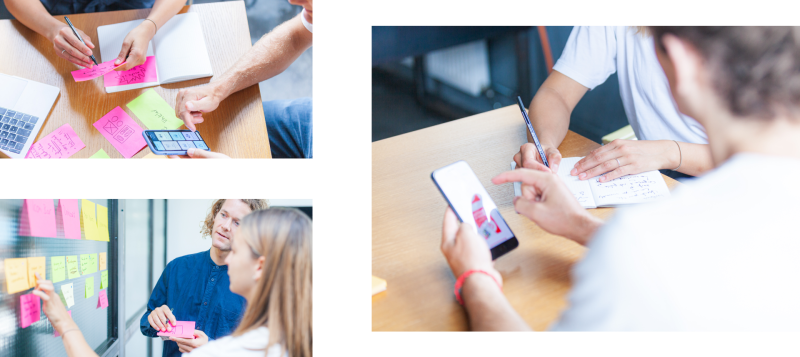 We also supported Urisalt with evaluating their prototype at-home Electrolyte self-test. We met with the target group, tested the prototype, and collected diverse feedback and stories. This qualitative data provided a rich ground to ensure correct, easy usage and base product and feature development on real user stories.